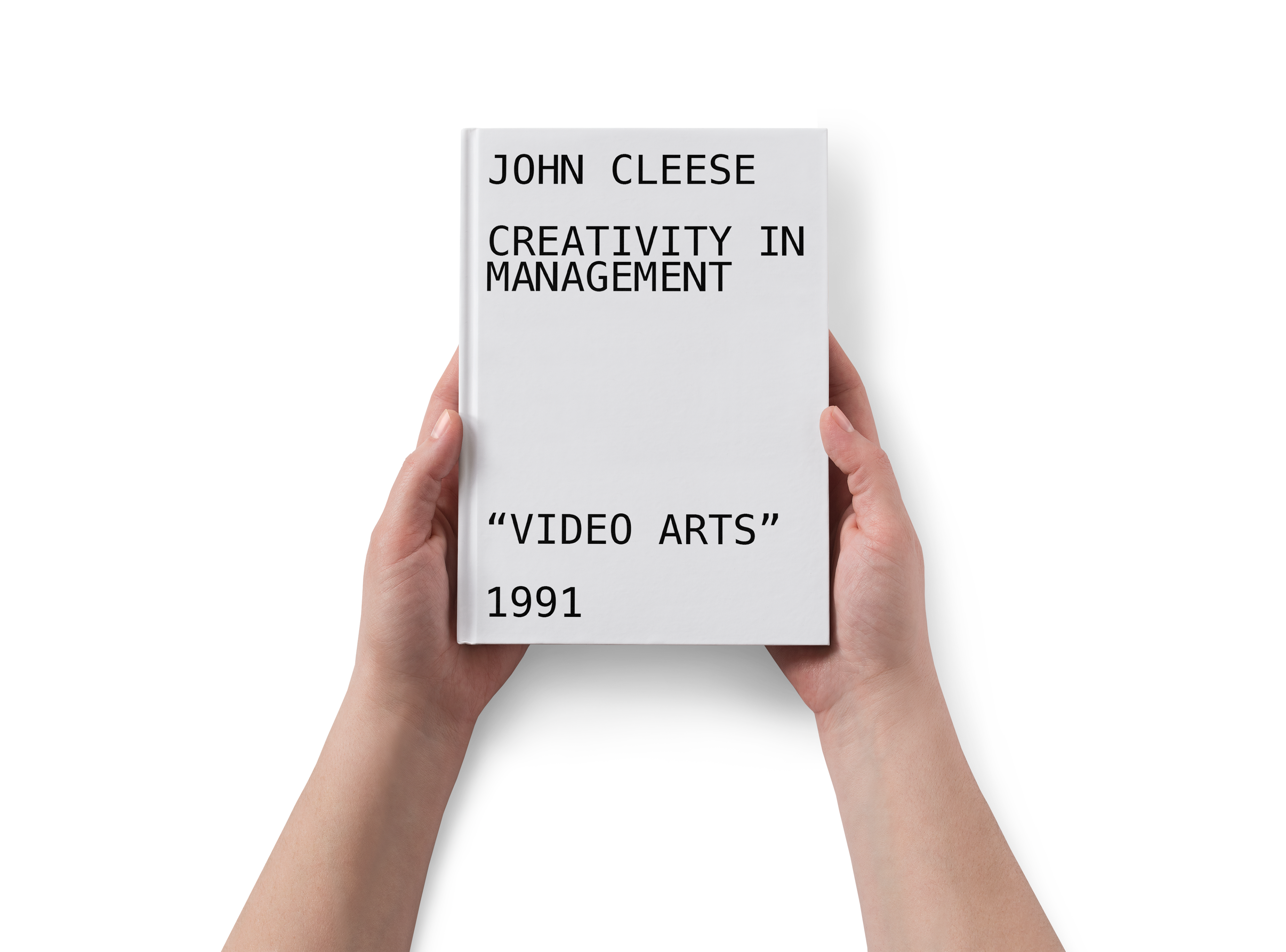 CREATIVITY IN MANAGEMENT

was a speech delivered by actor/comedian, John Cleese, at Video Arts in 1991.
The assignment was to take his speech and create an experimental typographic book layout.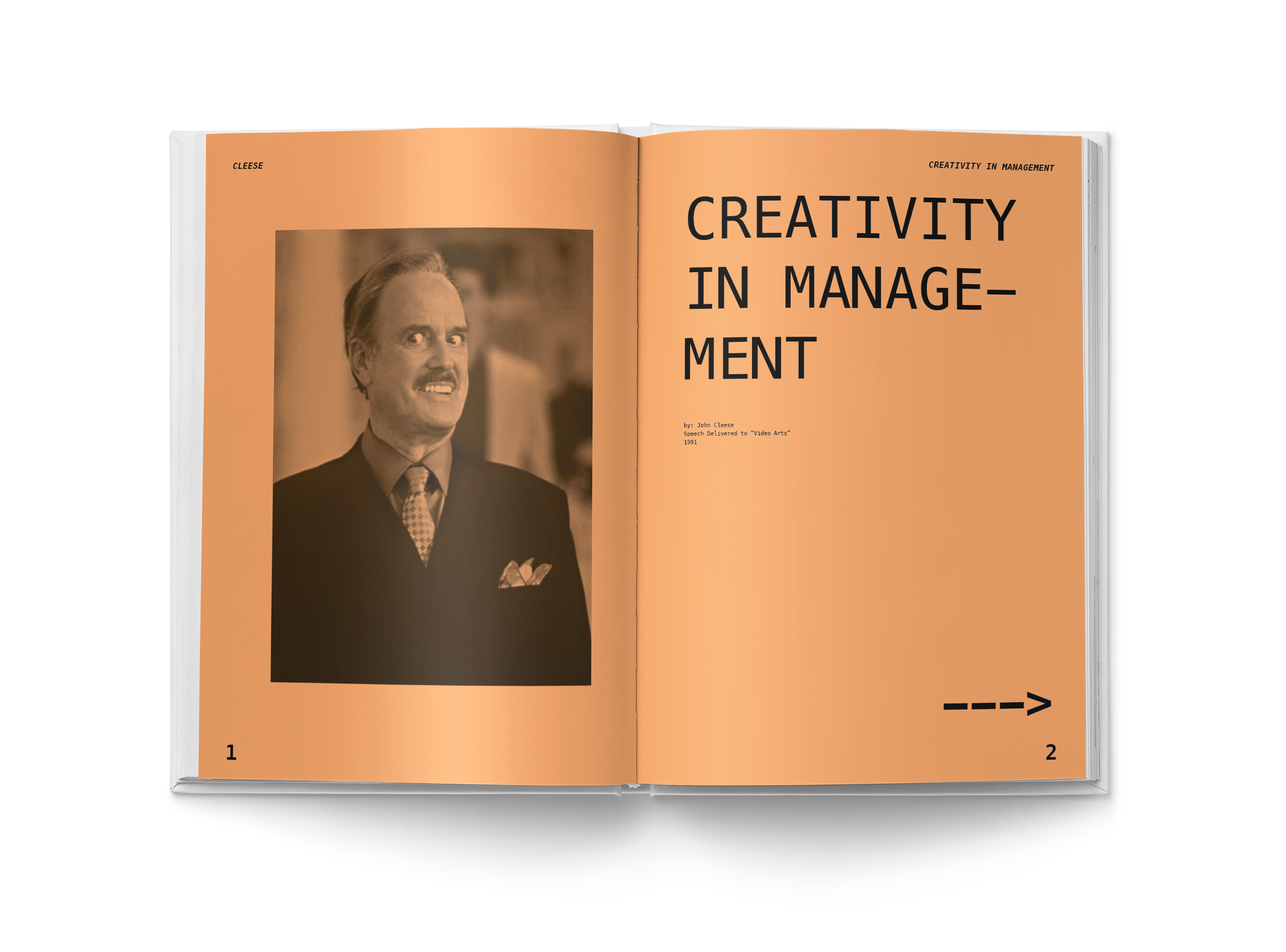 My goal was to capture the tone of the book as well experiment with different forms of layout.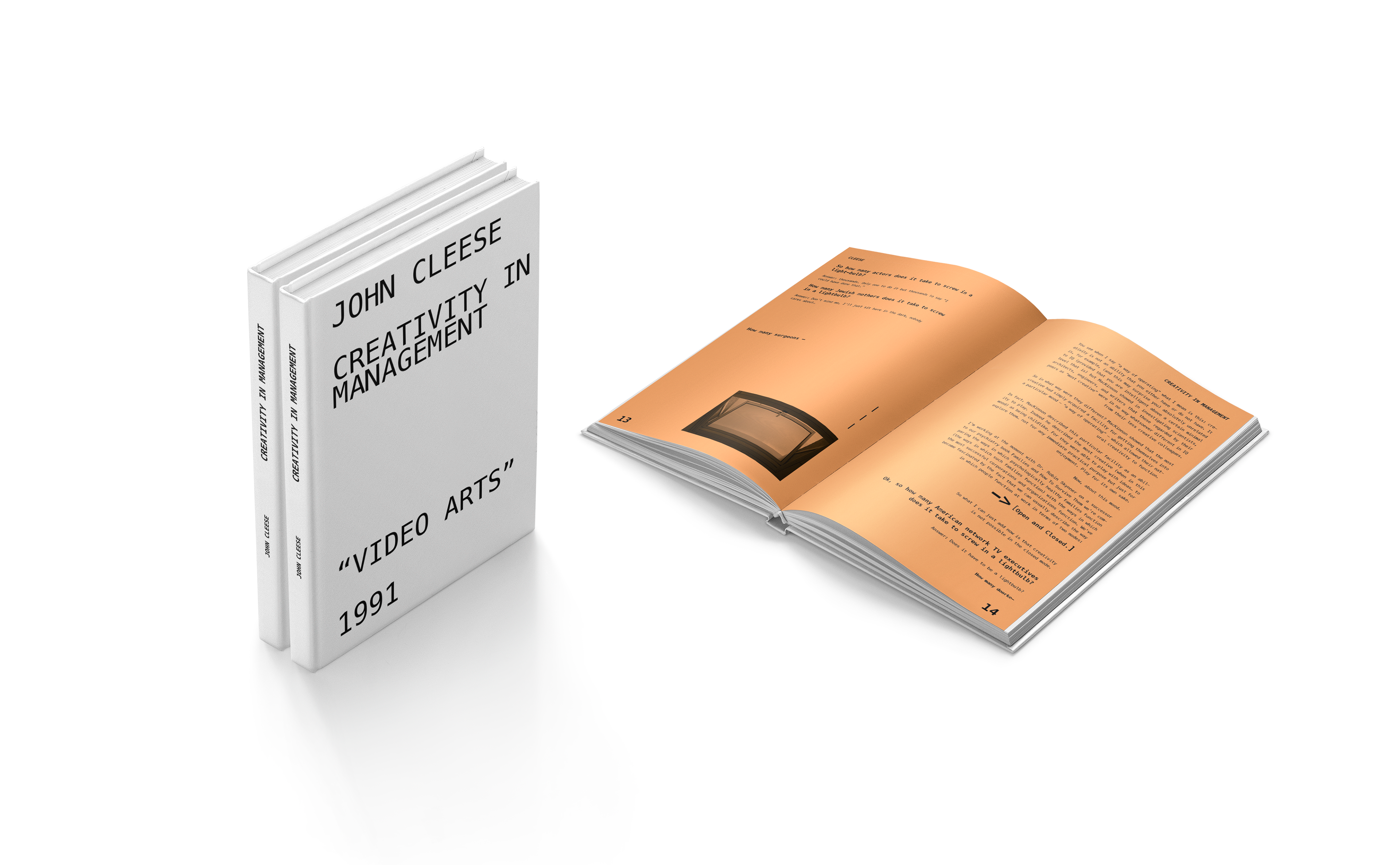 In his speech, Cleese speaks about having room to create and how to channel your creativity into your work. 
He says that

"Creativity is not a talent. It is not a talent, it it's a way of thinking".
That quote set the tone of how I was going to design this book.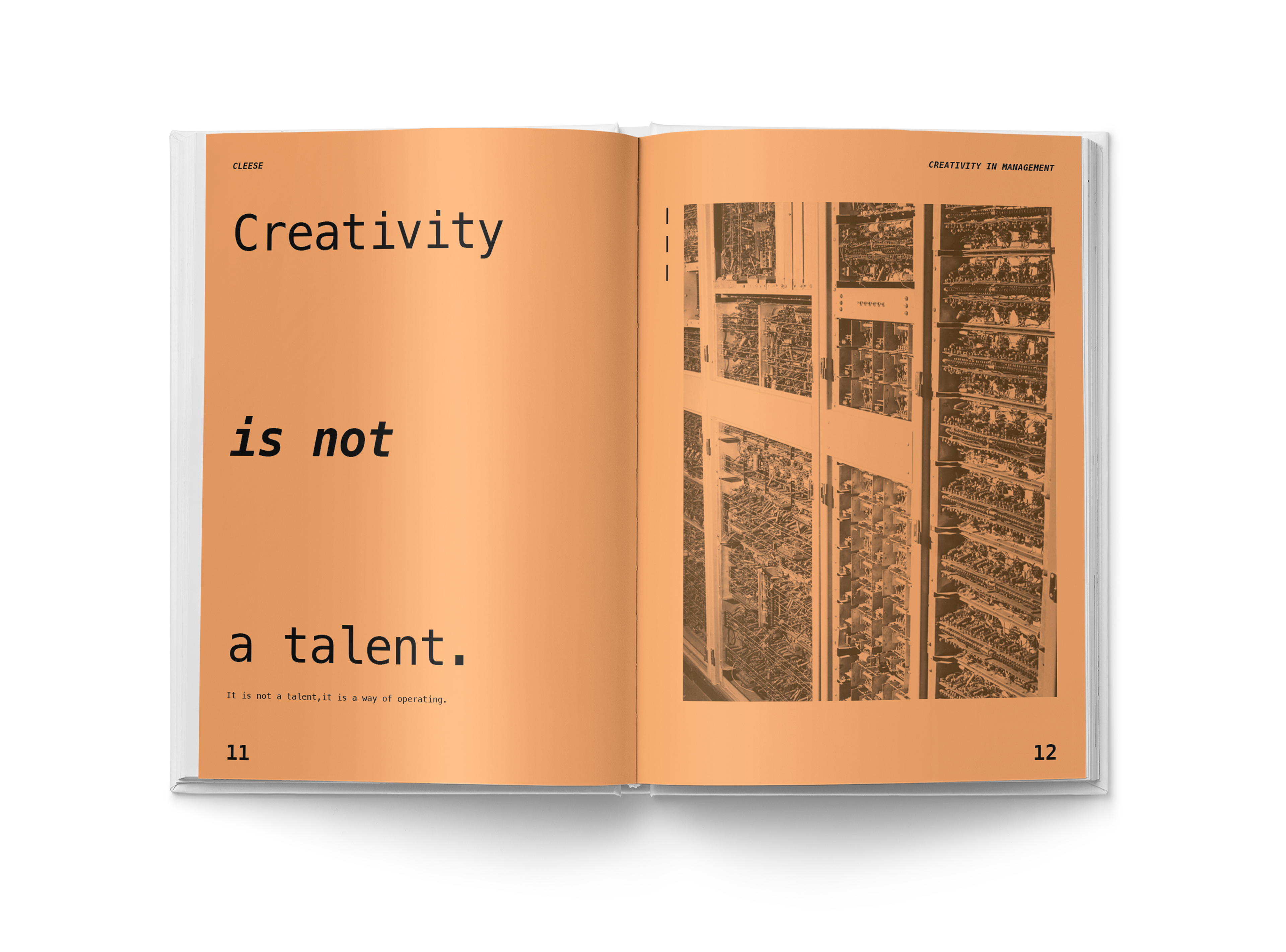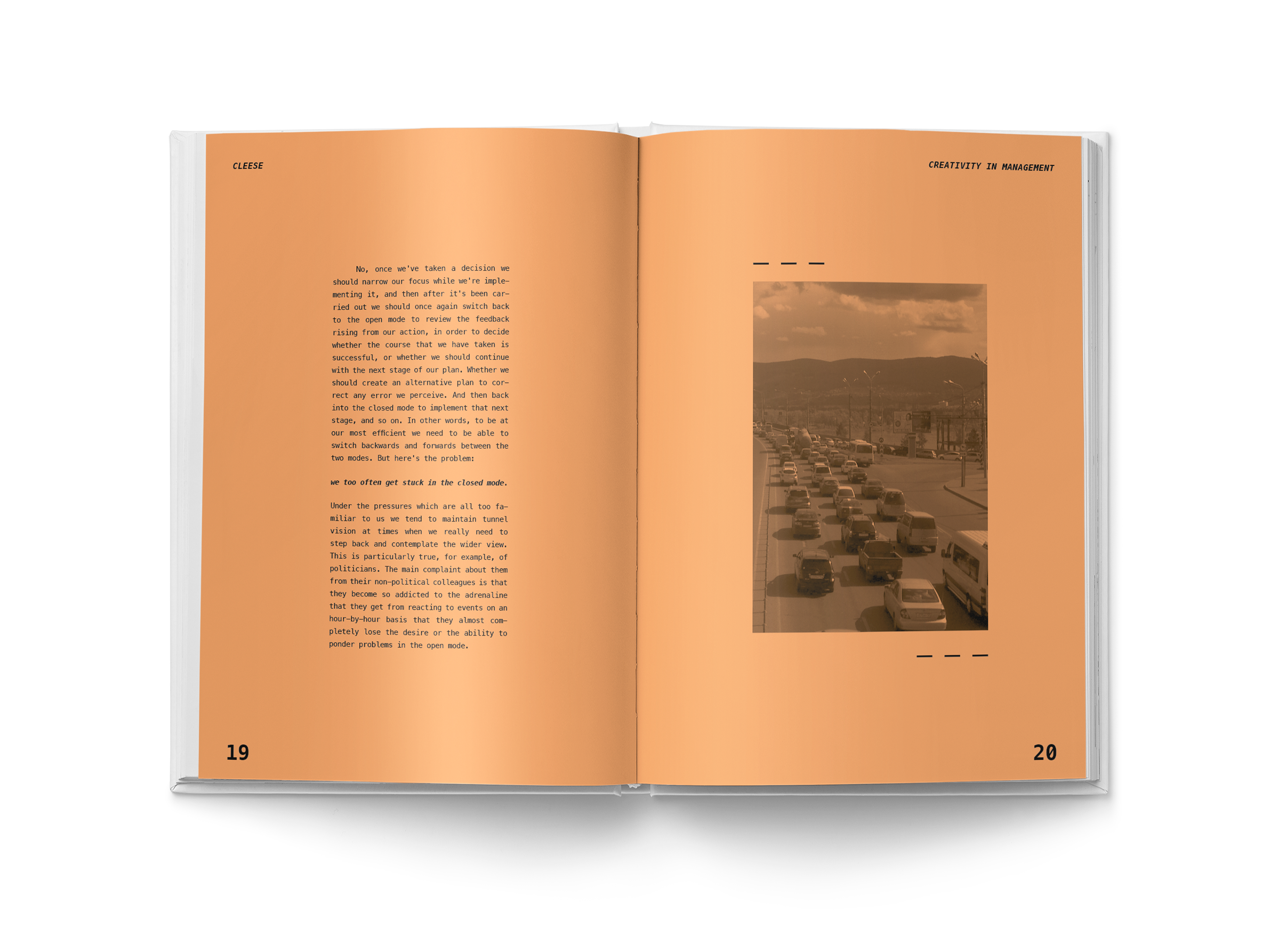 In my book, no one layout is the same.
I wanted to have fun with this book. I wanted this entire book to represent the open mode which according to Cleese is  

"relaxed… expansive… less purposeful mode… in which we're probably more contemplative, more inclined to humor (which always accompanies a wider perspective) and, consequently, more playful."