During my role with the Jacksonville Jaguars as the Seasonal Community Relations Assistant, I was able to experience so much. While on the Jaguars, I collaborated with different departments regarding NFL community initiatives, managed the Jaguars Foundation Instagram page, and interact with players and staff on official community sanctioned events.
​​​​​​​
I was also able utilize my creativity into my time with Jaguars Foundation by helping create social media graphics, design donation item packaging, and design insert cards for foundation care packages.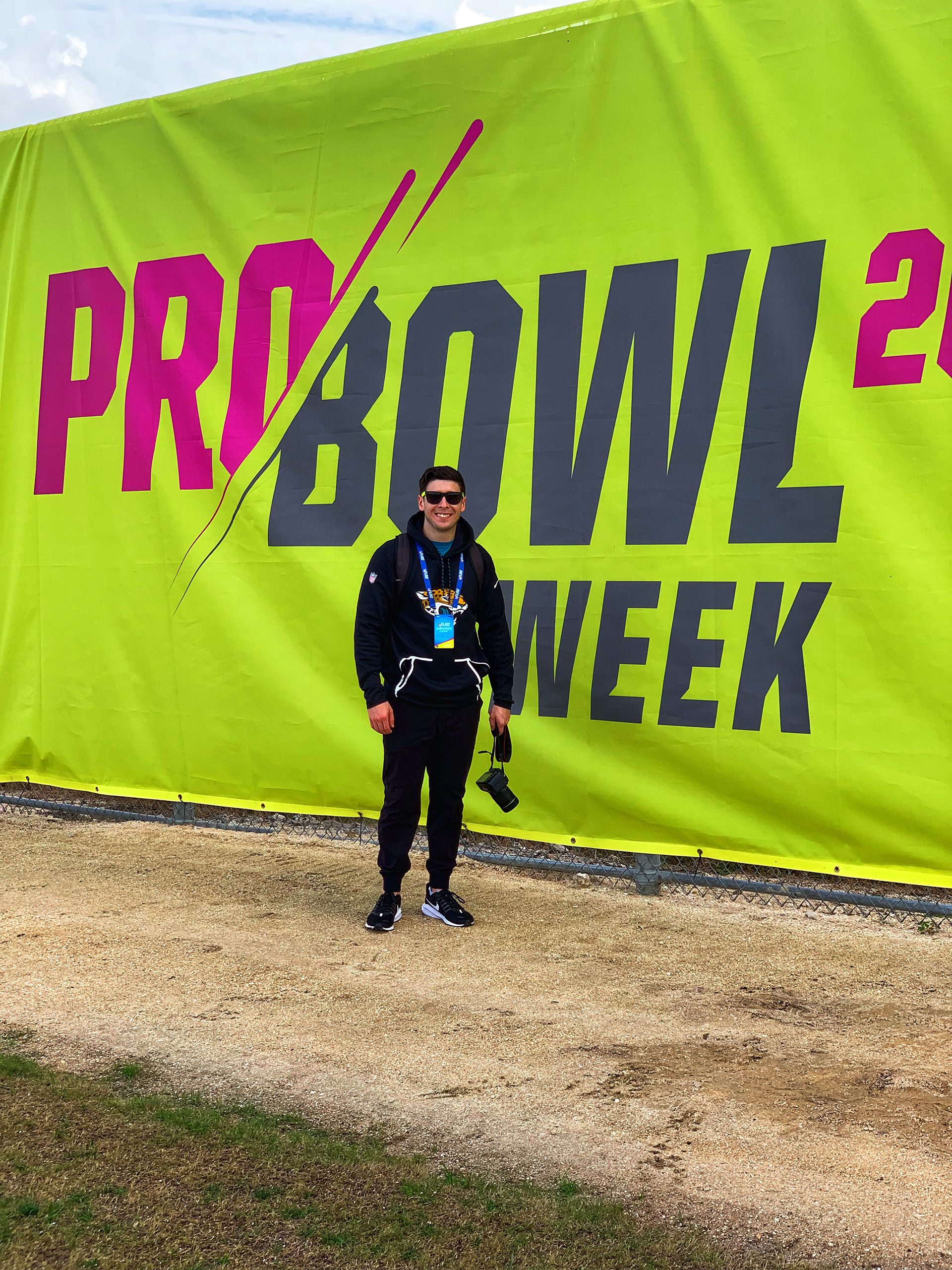 Jaguars Foundation Typographic Pattern
The Jaguars Foundation Instagram page was a responsibility that was given to me by my manager, Adriel Rocha. Throughout the season, I was in charge of keeping the page up-to-date as well as brainstorming with the Community Relations Team on content. This also included gathering high-quality imagery, posting Instagram Stories from community events, and creating a posting schedule. I also collaborated with the Digital and Social departments on graphic creation and post sharing.
When I was put in charge of the page in September 2019 we had 443 followers.
As of May 2020, we are now close to 1,200 followers.
Continuous-slide post for our Pro Bowl NFL Flag Team. 
Creating engaging IG Story photo recaps.
Using the Instagram insights feature to help grow followers and interactions. 
PROBOWL, NFL FLAG CHAMPIONSHIP
SALUTE TO SERVICE - BASE VISIT